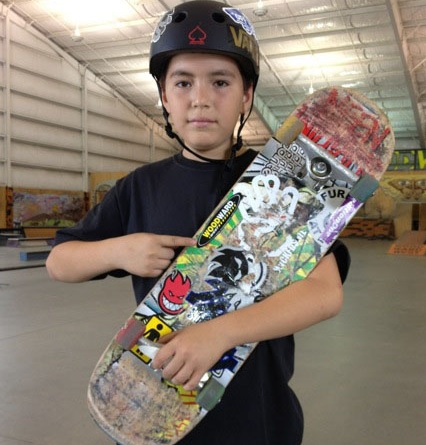 On Sept.24 of 2011 we gave away a one week gift certificate for WoodWard West skate camp at our fundraiser party hosted by peopletree at the private Volcom skate park in Costa Mesa. I decided to keep the certificate with me because I wanted to see how loyal that kid was to our program. Long story short, I had the certificate till the end of this summer (2012) and decided to offer it to one of our Next Up members in Santa Ana. I contacted Jordan's mom (Cici) and decided to ask her if she would be interested in having the certificate in exchange of some money donation to Next Up. She said yes and I think both, her and Next Up Foundation has made a huge difference in  Jordan's life!  This is the message that I got from Tyler from Woodward – Hey guys,
Tyler from Woodward West—thanks for sending Jordan out here last week, he was an incredibly mature, respectful dude and we were happy to do this piece on him.
Cheers,
Tyler
CLICK HERE TO FIND OUT HOW JORDAN GUTIERREZ EXPERIENCE WAS AT THE WOODWARD WEST SKATE CAMP!
-Vinicius Tinoco- Next Up Foundation, founder.