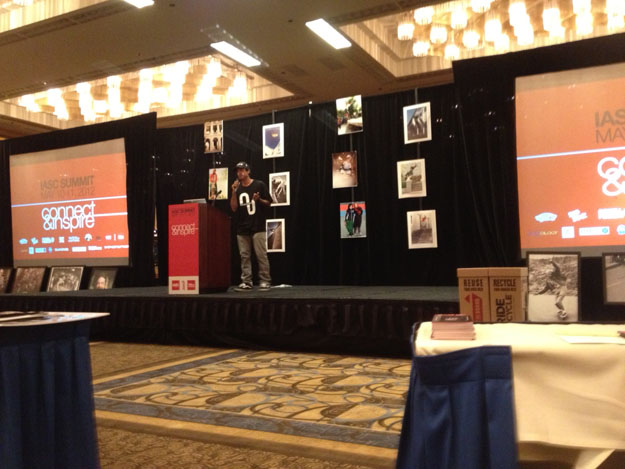 The 2012 IASC Summit brought the skate industry's best and brightest together May 10-11 in Orange, California for a stacked itinerary of excellent presentations, conversations, parties, and networking opportunities. Over 100 industry execs were on hand to discuss the future of the sport and participate in talks around this year's theme of "Connect & Inspire."
Along with the speakers and panels, the itinerary featured screenings of Danny Way's biopic Waiting for Lightning and the new Bones Brigade: An Autobiography documentary, the2012 Skateboarding Hall of Fame Induction, and the Vans Pool Party.
Next Up Foundation had the honor to participate for consecutive second year to share with the industry it's mission statement, accomplishments and challenges. Next Up would like to thank everyone involved in the summit and we hope to see you guys next year.