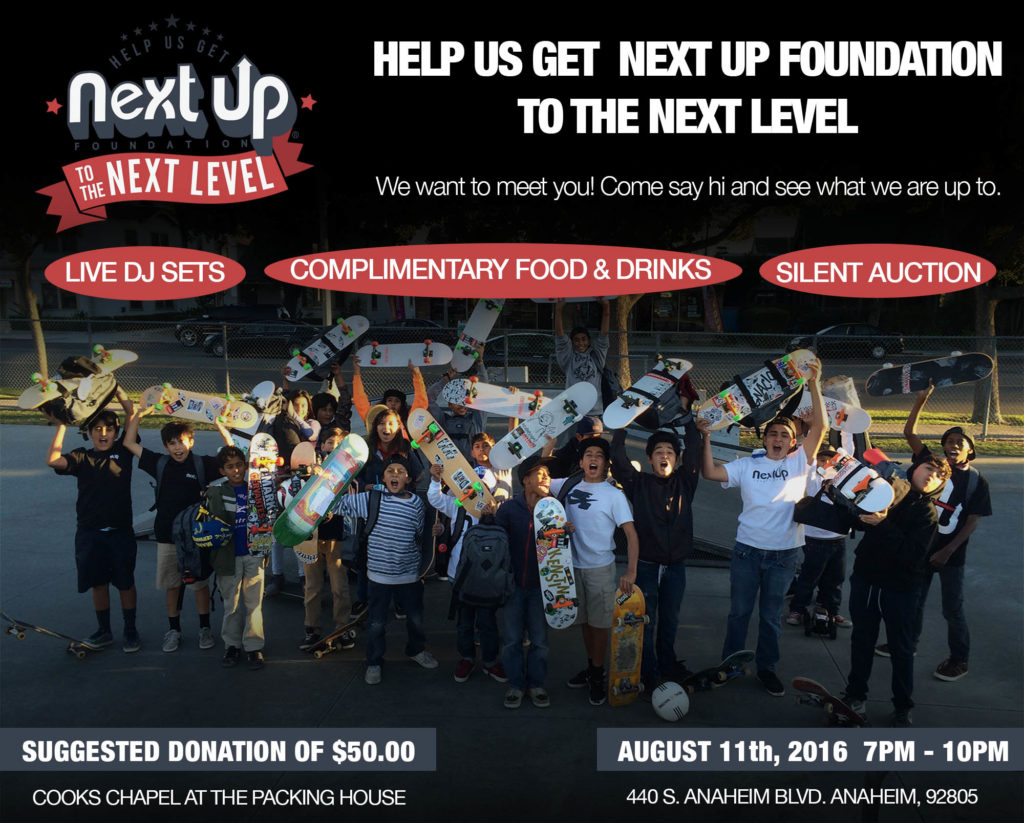 Please join us for a casual and entertaining evening, complete with live DJ sets, complimentary appetizers and drinks, and special guests.  We have organized an exceptional silent auction fundraiser to support our upcoming projects.  You will have the opportunity to meet and speak with Next Up's founder, Vina Tinoco, and hear directly from some young participants about how Next Up has impacted their lives.
We hope to meet you on August 11th.  Thank you!
CLICK ON THE IMAGE TO CLAIM YOUR FREE TICKET!