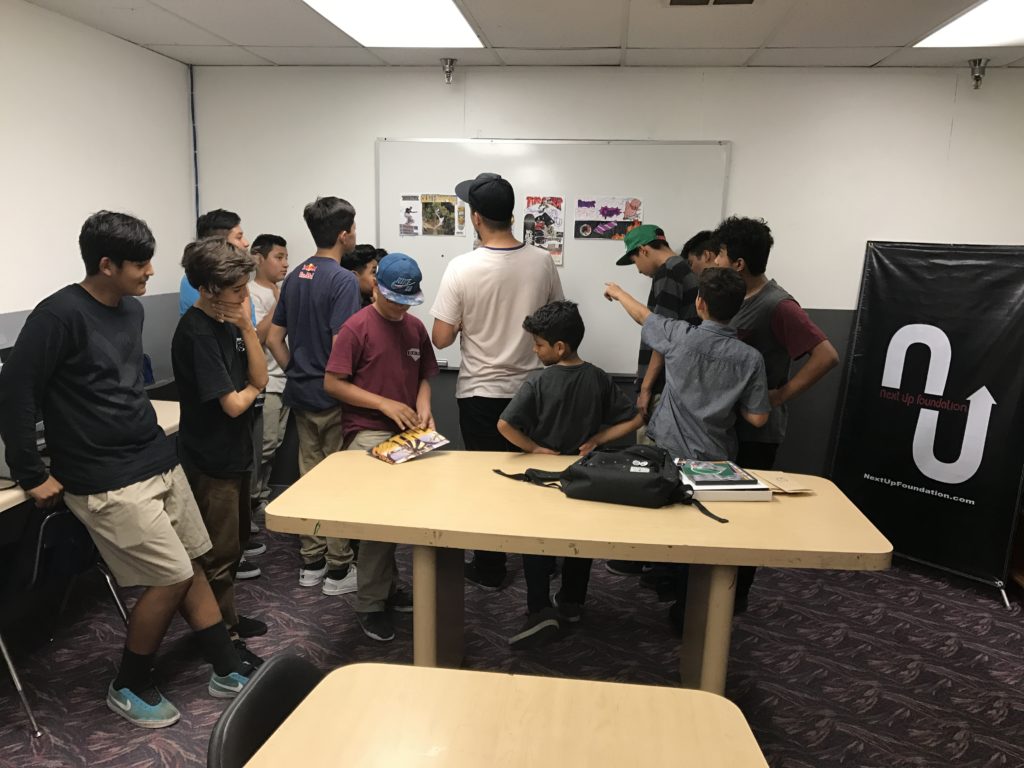 Graphic design workshops give kids insights on what graphic design is and its importance in skateboarding. From logos, to skateboards, to clothing, to ads, graphic design is a key part of any company that visually communicates with their audience.
After learning the basics of graphic design, we go through several different ads in order to explain the reason and goal behind each design to get the inspiration juices flowing.
4 groups of 3 were assigned to create a skateboarding ad. They had to work together to find the best photo(s), angles, colors, layout and overall composition to really highlight the product and/or company in the best way possible.
Each group had to present their work and like any other graphic designer out there, they had to explain the decisions they made to "sell" us an idea that their solution was the best one out there. This is an interesting part of the workshop as kids initially feel intimated and/or shy to talk in front of their peers about their work, but once they get started and specific questions are asked, they get in a flow and really find ways to convince the audience.