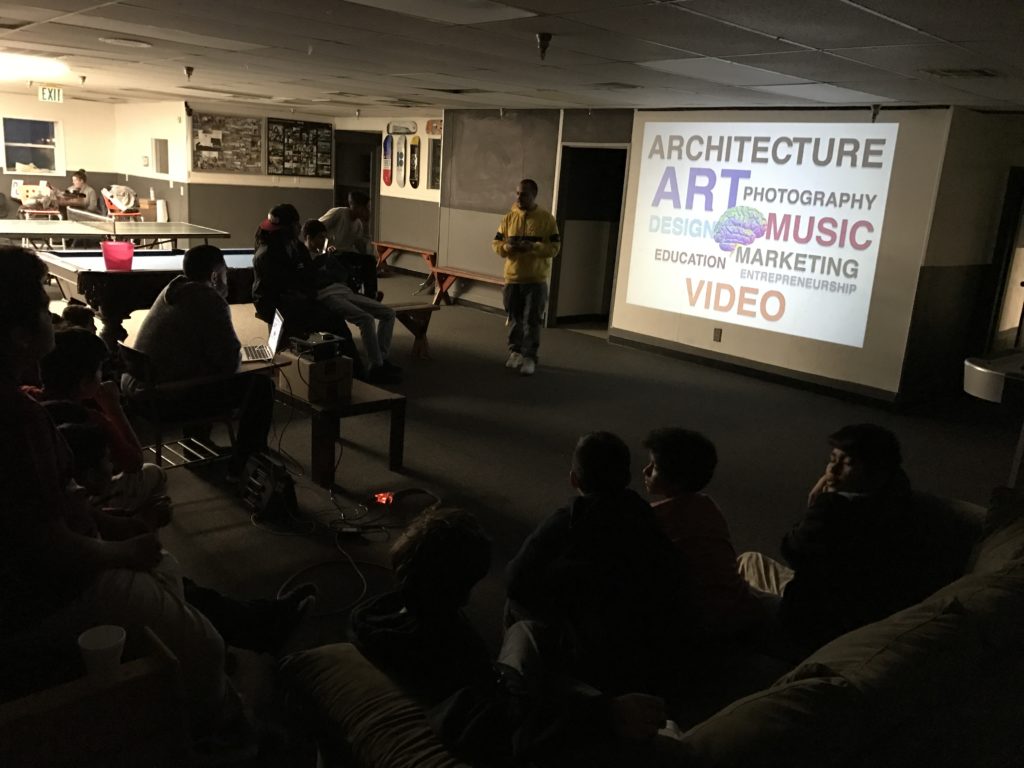 February 17th was quite possibly the rainiest day we have seen in Next Up history, but it didn't stop us from hosting a radical workshop featuring international guest speaker, Rafael Narciso. Rafael is the founder of ÖUS Skate Shoes from Brazil, the best skate shoe company in South America, known for its strong identity and talented skate team. Our guest shared his story with our kids, emphasizing how skateboarding gives us exclusive opportunities and exposure to a vast selection of professions and jobs. The imagination is the limit to how a starry-eyed kid can make it in the skateboarding industry.
Rafael's presentation began with an introduction to each member of his early 20's crew and how they are now each involved in different industries. We heard stories about how Narciso's friends got involved with architecture, art, business development, engineering, graphic designing, and more. Skateboarding, he showed us, was the ignition point for each one of them to discover their talents, and that's how Narciso created the ÖUS brand. Our students remained engaged throughout the presentation. Rafael stoked their curiosity, answered questions, and gave away some cool prizes.
We would like to send a big shout out to everyone at ÖUS, especially Rafael Narciso. Thanks for coming and helping to expand the realm of possibility for our students!!