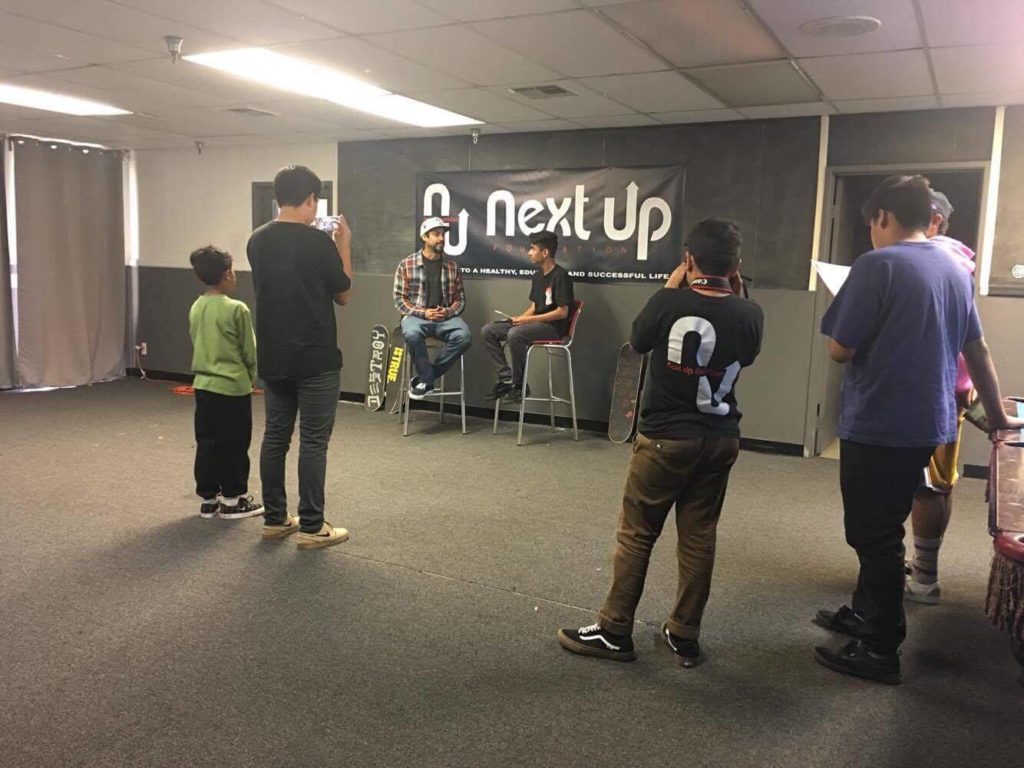 Next Up Foundation in partnership with BDCi, a Brazilian Digital Channel, and the journalist Janete Weinstein offered our first workshop in Digital Media to some of our young skateboarders.
The event took place on March 25th and gathered 15 junior reporters eager to learn all about the various skills of the journalism world. During the workshop they were exposed to the different roles in a newsroom, positions and equipments journalist uses in order to get their job done.
The assignment was to write a profile on Vinicius Tinoco, Next Up Foundation founder, and the editor-in-chief of BDCi News, Janete Weinstein, will select one of the articles written by the jr. reporters and publish using the BDCi TV platform.