Riding toward a healthy, educated, and successful life
We use skateboarding, art, and education to break the cycle of illiteracy, drug-use, and gang involvement among Anaheim youth.
Penelope is an accomplished executive with 20 years of experience working in the non-profit sector. Her passion for education and the arts are the driving force that motivates her to raise much-needed funds for local, national, and international non-profit organizations.
Throughout Penelope's career, she has advised and directed key philanthropic organizations on community partnership, outreach, feasibility studies, strategic planning, board cultivation, fund development, grant writing and capital campaign building.
In addition to Penelope's professional accomplishments, she feels a strong sense of achievement as she continues to serve her community in a variety of volunteer roles with the Children's Miracle Network, Children's Hospital of Orange County, Ronald McDonald House, Autism Speaks, Rehabilitation Institute of Southern California, Anaheim Family YMCA, Next Up Foundation, and Anaheim Union High School District.
She graduated from the University of Nevada Reno with her M.S. in Human Development & Family Studies and her M.S.W. in Social Work. In addition she has earned a C.F.R.E. through the Association for Fundraising Professionals as well as a Grant Writing Certification from the American Grant Writers Association.
Josh Friedberg – Vice President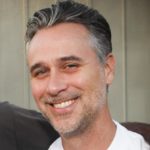 After dropping out of engineering school and moving to California to skateboard at 19, Josh Friedberg quickly went from working in the warehouse to editing skateboarding videos for his first sponsor, New Deal Skateboards.
The video bug had bit, and in 1993, Friedberg Co-Founded 411 Video Productions. As producer/editor he pioneered the 411VM video magazine format that would permanently change the face of skateboard media. Hand-picked by Mark Gonzales to ride for 60/40 Skateboards, Josh turned professional in 1995 for 60/40 sister company People Skateboards. As President of 411, Josh led the company through its acquisition by Wasserman Media Group in 2004, resulting in the creation of Studio 411, a global action-sports production and distribution company.
After leaving Studio 411 in 2005, Friedberg spent his time enjoying his family life and continuing to hone his skills in production, photography, web and mobile development. In 2010, with the support of skateboarders from around the world, he won the $25,000 Audience Award in the Nikon Festival when his short film was voted as fan favorite out of more than 1200 entries.
In 2011, Josh co-founded Already Been Done, the first mobile-focused skateboarding magazine. He was also tapped to take on the Executive Director position at skateboarding's non-profit trade association, the International Association of Skateboard Companies (IASC). During his four-year tenure at IASC, Friedberg spearheaded multiple initiatives: the annual IASC Skateboarding Summit; Skateboarding Hall of Fame and Go Skateboarding Day events; creation of the Just One Board program, which has donated over 1500 recycled complete skateboards to underprivileged kids; and Innoskate, the ongoing joint-venture with the Smithsonian's Lemelson Center for the Study of Invention and Innovation that kicked off on a mini-ramp at the National Museum of American History in Washington, D.C. on the 10-year anniversary of Go Skateboarding Day, June 21, 2013.
In April 2015 Friedberg was hired as Executive Director of the Street League Skateboarding Foundation. SLS Foundation is a non-profit that works with municipalities and private entities to build skate plazas in underserved communities.
Friedberg was on site during the Youth Olympic Games in Nanjing, China in 2014 in an observational and documentary capacity. He began consulting for the International Skateboarding Federation in early 2015 and was elected as Executive Director of the ISF in November 2015. In October 2016 he was confirmed as Secretary General of the ISF where he continues to work on the day-to-day process of protecting skateboarders' interests around the globe as skateboarding makes its way to the Olympic stage.
Richard Farris – Secretary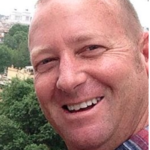 Richard Farris has 20+ years of professional experience in sales and a proven record of increasing company profits with industry-leading labels and start-up brands. He works in conjunction with and has input on design, production, logistics, and finance. As an International Sales Manager with extensive global travel, Richard possesses the ability to navigate easily through international markets, evaluate performance of competition and increase brand market share, and set and meet forecast for revenues and expenses. With over 20 years in the action sports industry, he has developed extensive relations with distributors, athletes, and manufacturers. Richard, who has been long-committed to the Next Up mission, serves as Secretary.
Andre Genovesi – Treasurer


Andre was born in Sᾶo Paulo, Brazil in 1980 and fell in love with skateboarding at the age of seven. In 1996, he helped shape a skateboarding program for the Foundation for the Well Being of Minors in Brasil, where he would meet and inspire "Vina" with his vision to help juvenile delinquents become rehabilitated through the lessons learned in skateboarding. In 1998, skateboarding opened the door for Andre to come to California, where he became a professional skateboarder in 2004. Andre's background in sports and brand development, product placement, and marketing helped him to develop a successful career in the financial industry. He is also a sought-after speaker throughout the United States on the subjects of business leadership, money concepts, and finance. Andre has the vision and a proven track record to help at-risk youth. He believes that a small positive opportunity is enough to change an entire life for the better.